Vikoma's new Flood Barrier wins awards
29th Nov 2016
Vikoma's new Flood Barrier wins awards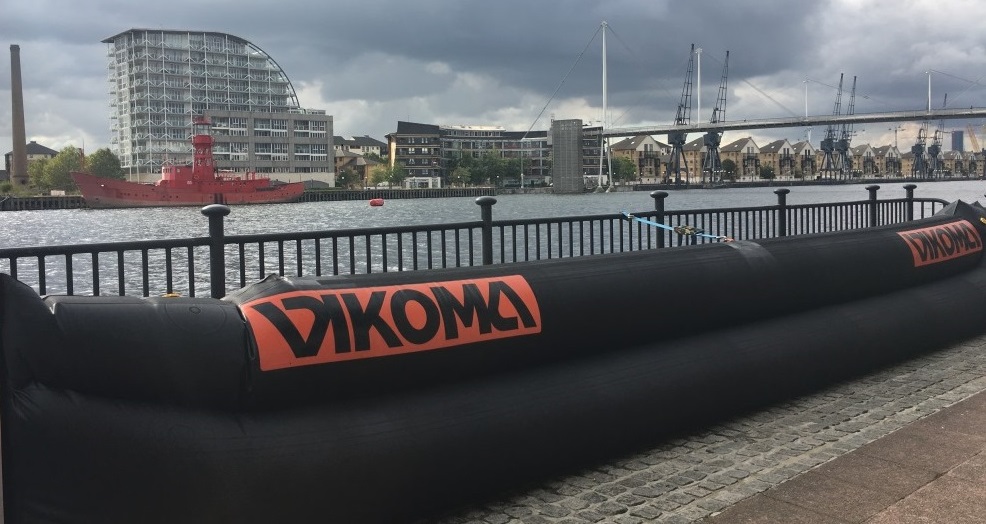 In October 2016 Vikoma launched its new Flood Barrier, Flood Guardian at the Flood Expo show in London.
Interest has been high and Flood Guardian has already won two awards. The first being as a finalist for innovation in the flood market, awarded by Flood Expo.
In November Flood Guardian was entered into Water Dragons, a competition to find innovative products for use and cost saving within the UK Water Industry. The judging panel comprised of senior executives from UK water companies and the water industry. Vikoma's Flood Barrier won it's heat and was entered into the final which was held at South Staffs Water Company, in Walsall. Results from the final will be announced at the Future Water Association annual dinner in February 2017.
Vikoma's Flood Barrier (Flood Guardian) was a clear winner in it's heat. It was able to demonstrate that barrier saves time and money compared to traditional solutions such as sand bags and aluminium barriers. Sandbags take a lot of organising, a lot of people to fill and put in place plus tractors/lorries and then the same again to dispose of after use. Flood Guardian saves time and money. Saving time is critical when at risk of flood, the quicker the response, the less damage.
The barrier is made of Neoprene, is man-portable and can be erected in less than 10 minutes. It is a unique solution as it is filled with a combination of air and water for maximum stability and a small footprint when compared to products filled with water alone.
For more information, contact us
Alternatively please call our sales team on 01983 200560.
Visit the flood area of our website here.