Case Study -
How do I contain oil leaking from sunken ships
?
Background:
In 2007, there was a major maritime disaster in the Aegean Sea, which resulted in the sinking of a large cruise vessel. The vessel had significant quantities of fuel oil as well as other hydrocarbons, lubrication oil and cooking oil etc.
As the vessel slowly decayed, oil was being released to the surface with a risk of pollution to the local environment, including tourist beaches and sensitive wildlife habitats.
Objective:
The local, leading in-country responder had been contracted to protect the area and keep any escaping oil contained and recover it. The booms were permanently deployed using a boom mooring arrangement of floats and anchors.
Solution:
Up to 250m of Vikoma HI Sprint boom was permanently deployed around the sunk vessel for a period of 16 years. Every 3 to 6 months the booms were removed for cleaning and maintenance and any damaged booms repaired or replaced. Regular cleaning and maintenance were essential for effective operation.
The area can experience bad weather. The worst weather comes with W, SW, SSW winds. Typically, there are at least 15-20 days a year of strong SW winds of up to Beaufort scale force 8. Twice since 2007 there have been SW winds of Beaufort scale force 11. Despite the weather causing damage to the local port, the HI Sprint boom remained in position and operational, requiring only some minor repairs.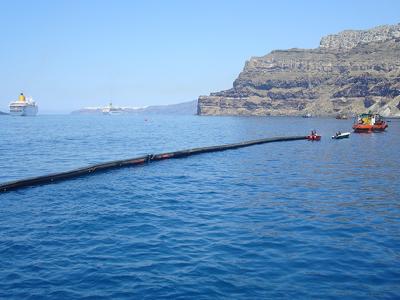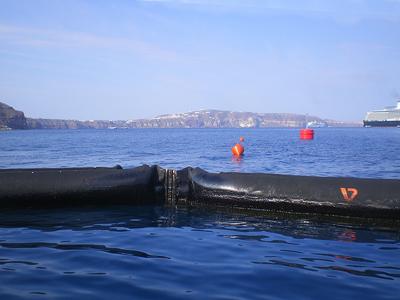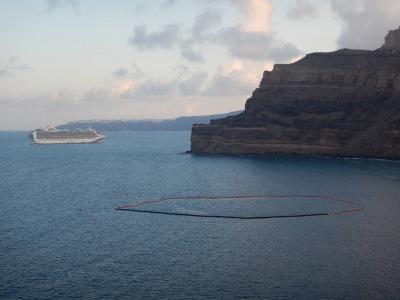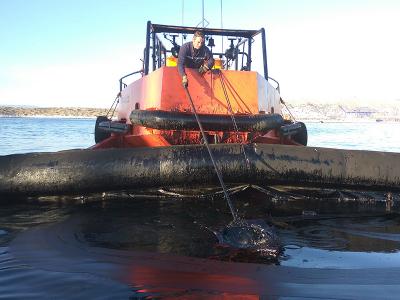 Areas in which we operate
Can we help you?
Contact Us